Gordon is backing a workplace charter aimed at reducing gambling related harms in the workplace.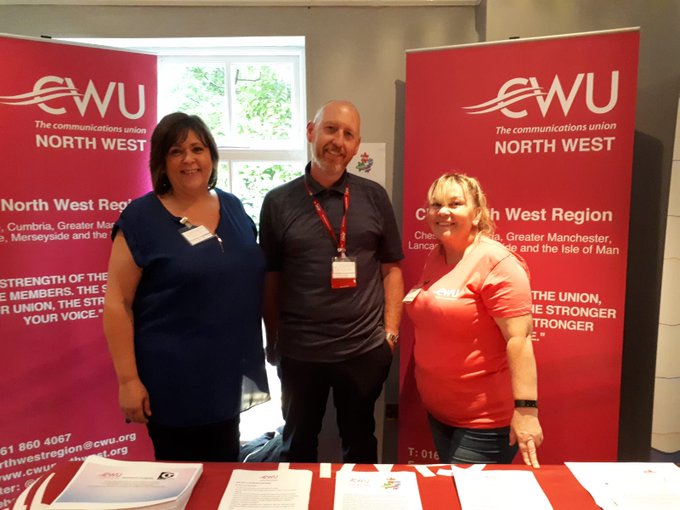 There is an estimated 400,000 problem gamblers in the UK and effecting a considerable number of working age people with short and long term health problems. Problem gamblers are also eight and a half times more likely to be accessing mental health services.
The North West Communications Workers Union (CWU), which Gordon is a member of, has signed up to the charter which is also being endorsed by the Gambling Commission. It provides a framework to help employers and trade unions build good practice in health and work their organisations.
Gordon said: "Gambling has always had its victims get trapped into a pattern of compulsive behaviour which becomes an addiction. The ease of how it can rapidly take hold and damage people's lives, both mentally and physically has been really turbocharged by the digital world and the advent of smartphones.
"I heard a graphic testimony of how, through a series of apps, along with the way gaming sites use and sometimes abuse social media, can very rapidly ensnare people into hundreds and thousands of pounds worth of debt and the misery that goes with it.
"The capacity of gambling to wreak havoc can also be seen in the rapid spread of the fixed odds betting terminals – not just on the high streets but also in clubs and other traditional areas of entertainment. In Blackpool, with its millions of visitors every year, but also people working or living in the town, FOTBs can rapidly clean people out of hundreds of pounds, even thousands, in a short period of time. £175 million spent on FOTBs in Blackpool in 2016 reveals why they have been tagged as the 'crack cocaine' of gambling.
"Both as a Blackpool MP and President of British Destinations, I've been proud to be part of the campaign to reduce dramatically the maximum stake that can be laid in FOTBs. Through action in Parliament and taking a stand with Blackpool Council and BACTA, we were able to get the Government and Treasury, to get the size of the maximum individual stake on FOTBs down to £2.
This charter, which lays emphasis on helping people whether at work or home will be a major asset in the armoury of fighting harmful gambling. It should be complimented by programmes in schools and youth clubs , both specifically in this area as well as other addictions to face head on the challenge of the estimated 400,00 problem gamblers in the UK and to stop others being added to that number."